(Begin cheesy movie trailer with intense, "Highlander-There-Can-Be-Only-One-esque" music)
In a world where everyone claims to be an expert…
(flies onto screen)
we find ourselves drowning in an endless sea of perspective
(music breaks down)
Constant polls with the same 3 questions
Unremitting carousels about the same 5 ways to get qualified leads
Perpetual posts on how to use social media "the right way"
(dramatic pause)
If you're into broken records, this is a docuseries you can't miss…
(music rewinds)
#OnRepeat: Thought Leadership Wasteland
Coming Next Fall
We've all scrolled through our feeds only to come across the same unoriginal content. "71% of Decision-Makers say less than half the thought leadership they consume gives them valuable insights" (Edelman and LinkedIn, edelman.com).
With more than half of thought leadership content being nugatory to decision-makers, we must take a look at how we define a thought leader. Let's break down the value and true meaning of thought leadership on social media.
What's Easy & What's Worth It
It may be easy to repost someone else's post on "3 Hot Tips to Build Instagram Followers," but what are you gaining? More importantly, how is your audience benefitting? If you were in their shoes, would you follow your own account? [see below]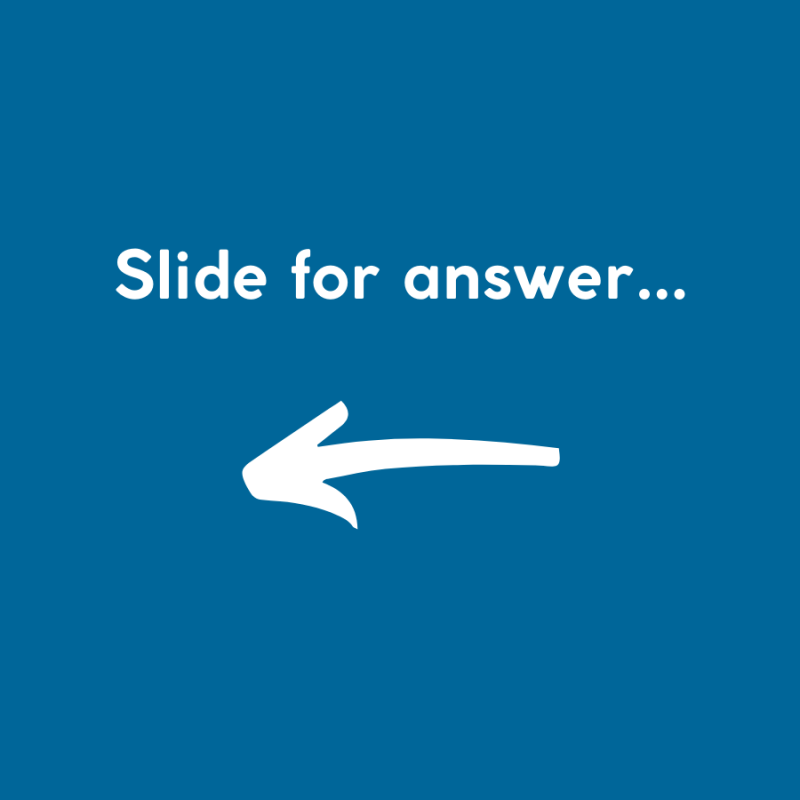 In William Arruda's book Digital You: Real Personal Branding in the Virtual Age, he states:
"The most productive path to selective fame requires that you think of yourself as a thought leader and commit to sharing your knowledge, expertise, and opinions with your stakeholders. Content creation is often the biggest stressor for those who want to grow their brand through thought leadership. Even the most ambitious digital branders can feel inundated when it comes to increasing visibility with their target audience."
You're not the only person that feels the weight of content creation. It may feel like a burden to brainstorm original, thought-provoking content, but it's worth the effort. No one wants to follow a parrot.
How do you go about creating original content? It's all about perspective. Only you can articulate thoughts like… you. A group of people can be told to write about the same subject, but none of them will write like another. Your strength lies in your individual voice. Even if your thoughts are not ground-breaking, the way you articulate them may be.
Investing in the research and content creation your audience values will ultimately come back to you. Serve the right value to them, they'll respect you and, hopefully, serve it right back to you. Content karma.
Finding the Right Minds
How do we start on this value-adding journey?
Just as this heading suggests… find the right minds (AKA your audience). Eric Bartow in his book, Ultimate Guide to Social Media Marketing, says that building brand authority "[b]egin[s by] finding and joining communities that you think will be mutually beneficial, and… participating in the conversations taking place. That way, when you're ready to share something of your own, you're not a complete stranger to the group."
Groups let you get the tea straight from the horses' mouths. By joining communities, you'll know what's hot for your audience. From there, you can build rapport and establish your expertise via comments, posts… basically, general conversation.
Note: While it is imperative to interact with a digital crowd, don't underestimate the power of in-person networking for social media thought leadership. While digital media may be able to paste you on countless people's screens, meaningful face-to-face interactions can bring bountiful word-of-mouth recommendations to others too.
As you build your audience, consistent engagement helps you become memorable. When Wendy's Twitter started snapping back with sassy remarks on naysayers, people not only remembered the fast food chain, but started having fun engaging with it. (Check out their 2022 National Roast Day Highlights for a snicker.) While Wendy's may not be a traditional thought leader, they do a bang-up job of keeping up with their audience.
Genuine engagement adds humanity to your brand. Between automated messaging, follow bots, and the digital takeover, directly and truly engaging with your audience is what divides an adequate social presence from a real person…a spellbinding thought leader.

Loyalty Royalty
Brand loyalty should = brand royalty. If you build your audience sincerely, they have the potential to stick with you. Please don't do them dirty, especially the early followers. They are the ones that will feel pride in having discovered you.
As you may know, people love to be the "first" – the "pioneers". I know a couple that attended a concert with U2 as an opener. To this day, they cannot remember the starring act. The vivacity of the U2 performance overshadowed the reason they originally bought the tickets. Now, when U2 comes on the radio, they can think of themselves as some of the original fans of the Irish rock band.
Your audience is the same. If you provide them the right value consistently, some will relish their fandom of you, and you'll want to reward that. How you reward them is up to you. It could be advanced announcements about your latest e-book or access to a live webcast just for them. Think of it like a Patreon profile, but they reward you with a sale/lead/conversion when you exclusively extend them your thought-leadership knowledge.
According to social media expert Kim Walsh Phillips, "[t]he future of business lies in the [leads/marketing] list, in the relationship you build with your audience, and the value you give them. Not in the transaction of the sale" (Phillips). Sales are great, but the true goal of thought leadership content and engagement is to create loyal followers who not only buy from you but who influence others to do the same.

People Who Are Doing It Right
Looking for some inspiration? Here's a list of established thought leaders that get our thumbs up ?. We don't have all day, so let's keep this to LinkedIn marketing experts:
Ann Handley is a master of her personal brand. Her content is informational, yet it makes her feel extremely approachable as a person.
Build-A-Brand
As the old saying goes – quality before quantity. That can't be truer in developing a thought leadership brand. We'd all rather see some honest, truly insightful pieces than a sloppy, repetitive blog post each week. Parrots are a dime a dozen.… Thought leadership is industry-influencing… even world-changing. ?

Ready for a cheeky chuckle?
Here's some further reading from Inc…

Sources
Arruda, William. Digital You : Real Personal Branding in the Virtual Age.
Association for Talent Development, 2019. EBSCOhost,
discovery.ebsco.com/linkprocessor/plink?id=4aebf163-e3d9-32f7-ab31-5f5c6a653e79.
Eric Butow, et al. Ultimate Guide to Social Media Marketing. Entrepreneur Press,
2020. EBSCOhost, discovery.ebsco.com/linkprocessor/plink?id=a9a40b5c-23cc-3fc8-b002-1fd5c78ca73b.
Kingsbury, Joe, et al. "2021 B2B Thought Leadership Impact Study – Edelman.com."
Edelman, Edelman & LinkedIn, 2021,

https://www.edelman.com/sites/g/files/aatuss191/files/2021-09/2021_EdelmanLinkedIn_B2B_ThoughtLeadershipImpact.pdf.
Dan S. Kennedy, and Kim Walsh Phillips. No B.S. Guide to Direct Response Social
Media Marketing : The Ultimate No Holds Barred Guide to Producing
Measurable, Monetizable Results with Social Media Marketing.
Entrepreneur Press, 2020. EBSCOhost,discovery.ebsco.com/linkprocessor/plink?id=a1bd565c-e65a-33dc-9726-9ae722232f00.