Hi! 👋🏼
I don't know about you, but I love grabbing my laptop, setting up an umbrella, and working outside. There's nothing like a face full of fresh air while you work. (I'm actually writing this edition on my deck.) If you have the ability, try changing up your workstation. Shifting the scenery is often refreshing for the brain and mindset. Anywho, let's get to it!
Want to take a peak at what the new AI-driven Google Search Generative Experience (SGE) will look like? For now, you will have to see it through screen captures from Search Engine Land and detailed explanations on how it will work.
TikTok is at it again… trying hard to break into the search engine space. This time, it's with a TikTok search widget. This is what I imagine whenever TikTok says it's encroaching on Google search engine territory: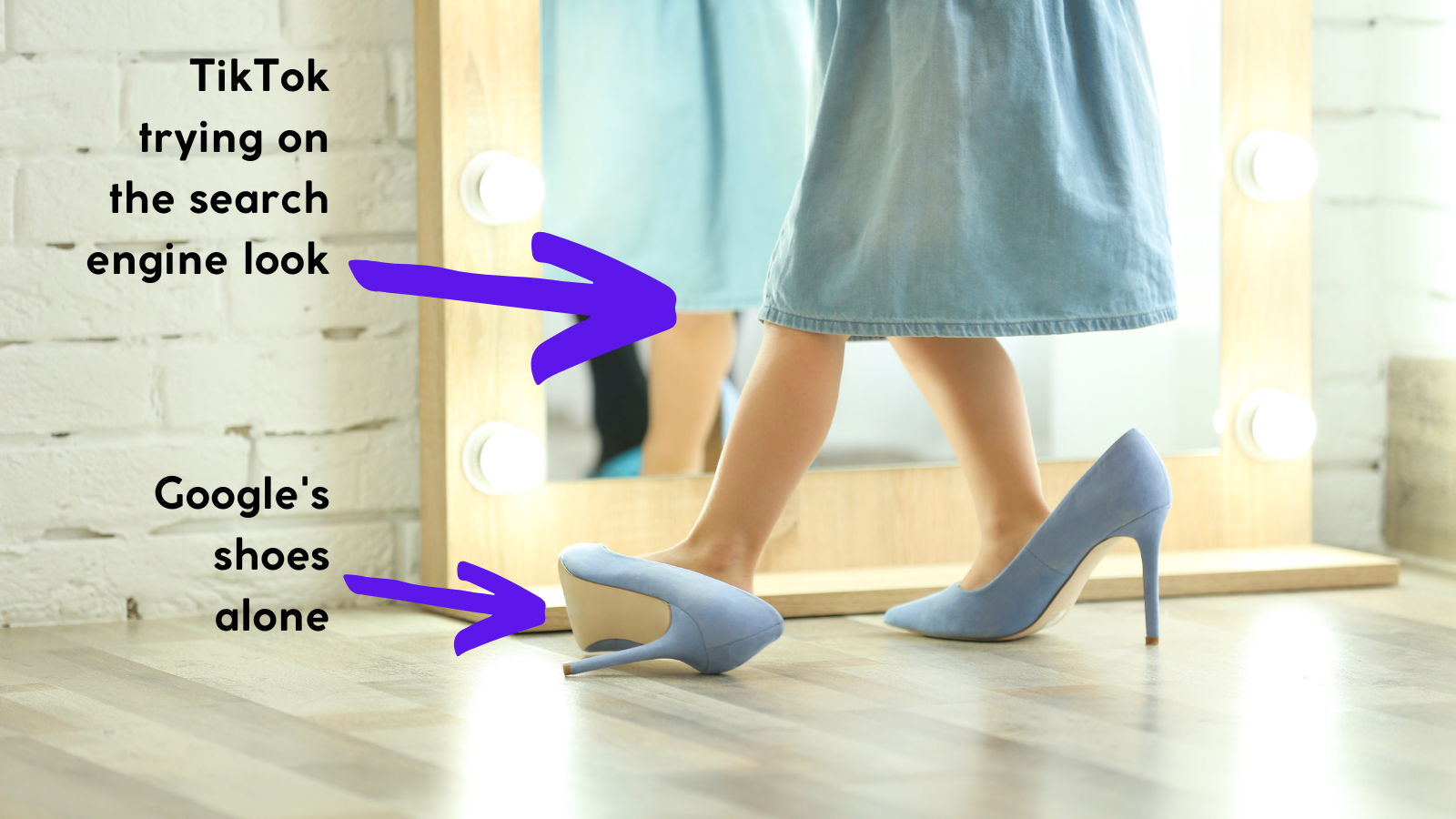 Do Good Spotlight
🌟
One Tree Planted

🌟


Their goal is simple. Plant More Trees. One Tree Planted is a global organization focused on reforestation in North America, Latin America, Africa, Asia, Europe, and the Pacific. Every dollar is one tree planted. Check them out: One Tree Planted.
You know when you said something funny, but then someone else reframed it slightly and got the whole room laughing? WELP, looks like something similar is happening to Bing. Bing's efforts in obtaining search market share has backfired in Google's favor.
Not everyone has a super-rad, performance-based digital marketing agency (*cough cough* like us) in their back pockets. Sooo, if you need a little help with Facebook advertising, here's a nice guidebook for ya!